42% of the adult population are thought to snore
Had a bad night's sleep? Find the treatment that's right for you
Struggling to sleep? Find the treatment that's right for you
Lifestyle changes you can make to prevent snoring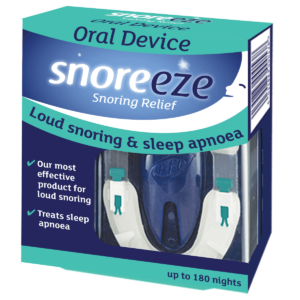 I purchased a Snoreeze Oral Device because I have sleep apnoea. My snoring is much, much less and I don't disturb my wife or son anymore. I have been getting some deep sleep so I don't feel tired during the day. It's been fantastic. I just wanted to let you know that your product so far has really helped me. Thank you.
Rupen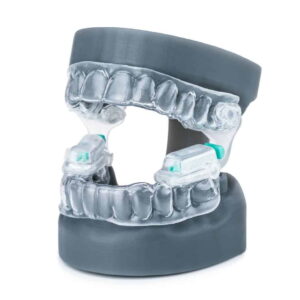 I am very pleased and impressed with the quick manufacture and dispatch of my LabFit.  I have used other devices, but this is far more comfortable less intrusive than the self moulding versions.  So quick and easy to adjust too.
David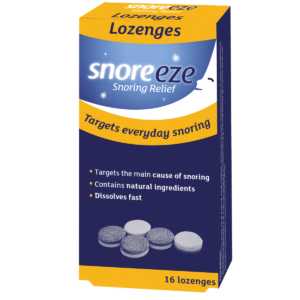 These lozenges work amazingly well! We were on the verge of getting another bed, but my husband now not only doesn't wake me with his snoring, but he sleeps better and wakes refreshed.
Motti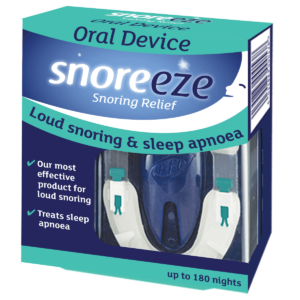 I have used the Snoreeze Oral Device over the past year now and found it easy to fit and use. It has made a difference to my snoring and I would recommend it. It's easy to adjust and clean and I find sleeping better with it than without it.
Darren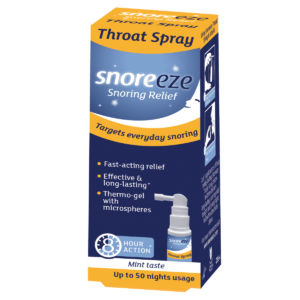 This has been a godsend. Worked straight away so my husband doesn't have to sleep downstairs any more. I would certainly recommend this product.
J. Nicholson
This is a brilliant product. I use a snore guard because I grind my teeth and snore, but after a cold I was still snoring. I went to the pharmacist and chose this nasal spray to help me breathe through my nose while asleep. It's been life changing.
Angus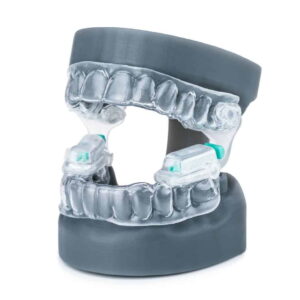 I have now had two Labfit devices to help with my snoring.  Before LabFit I used the standard Snoreeze oral device which did help, but was less comfortable to wear compared to the LabFit which clips over my teeth and is a perfect fit.  It is relatively straightforward to make the impressions which you return to the lab for the device to be made. The instructions on how to do this are very clear.  I wore my first Labfit device for a year before I needed to replace it, It fits well over my teeth, is easily adjustable and is comfortable. In addition it does cut down my snoring and as a result my wife gets a better night's sleep!
Peter